Membership in the Chilton Chamber of Commerce
Our mission is to promote Chilton and Calumet County industries and businesses. We believe a strong local economy is built through business relationships, education and community involvement. We invite businesses, associations and organizations from all industries to join our Chamber.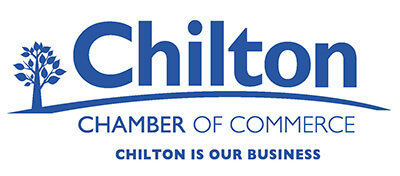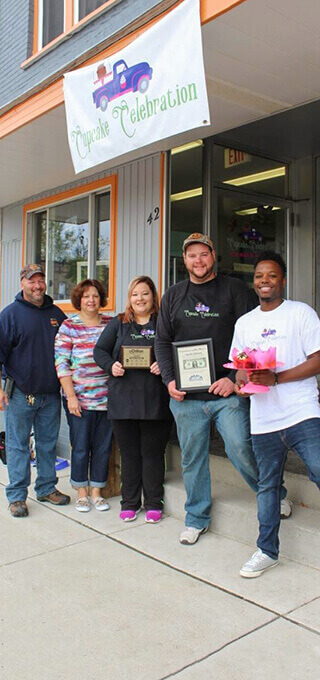 Chilton Chamber Membership Benefits
There are many reasons to join the Chilton Chamber of Commerce. You gain great exposure for your business through the Chamber website, marketing and events. It's a great opportunity to build relationships with other businesses owners and grow your business through networking and referrals. Become more involved in the Chilton community through events and fundraisers.
Here are some other great benefits of joining the Chilton Chamber of Commerce:
Monthly Chamber Networking. Monthly meetings are a great opportunity to connect with other business owners and managers.
Chilton Community Directory Listing. The annual booklet is printed in late January. In December members receive an information update form so all info is current before printing.
Business Listing on the Chamber Website. Includes your contact information, a business description, and a link to your company website. New Chamber members are added monthly.
Participation in the Chamber Cash Check Program, a great way for chamber members to support one another.
Chamber Events and Community Programs
These community focused events and programs provide great exposure for your business and opportunities to support and grow our community.
Chilton High School Senior Scholarships
Citizen of the Year Award
Ambassador Club Presentations
Chilton Summer Festival & Father's Day Parade
Chilton Summer Festival 50/50 Raffle
Crafty Apple Festival
Retail Christmas On Us Promotion
Christmas Parade of Lights
Chilton Chamber Membership Dues
Dues are paid on the calendar year and are due in December of each year for the following year. Current membership rate is $125.00, due annually. All members are given a membership plaque. Ambassadors certificates are awarded as needed to existing businesses. First Dollar certificates are given to all new businesses.
Chilton chamber meetings are held the first Wednesday of most months, and are typically hosted by members. It's a wonderful networking opportunity and all members are invited to attend. Dates, times and locations for upcoming Chamber meetings can be found on our Chamber Meetings page and also on the Chamber Calendar. If you would like to host a Chilton Chamber meeting, please contact Tammy Pethan to schedule at 920-418-1650 or by email.
You can also find information about Chilton Chamber activities and members in our annual newsletter. Be sure to provide us with a current email address to receive information about Chilton Chamber activities and promotional opportunities!