Chilton Holiday Celebration


& Parade of Lights
Join us during the first weekend of December for our kick off to the holiday season! Chilton becomes a winter wonderland with the sights and sounds of Christmas. Come early and do some holiday tasting and shopping! The weekend is filled with holiday open houses, craft shows, cookie decorating, drive-through holiday light displays, a cookie walk and more. Of course you won't want to miss our 26th Annual Holiday Parade of Lights on Saturday night!
Save the date! The Holiday Parade of Lights returns December 3, 2022!
Chilton Holiday Parade of Lights
The Parade of Lights is the most popular event in our Holiday Celebration. You'll see floats, fire trucks, police vehicles, and marching band members all decked out in their best holiday style. Sip hot chocolate as you and your family take in the sights and sounds of this magical time of year.
Don't worry about the cold, just pop into one of our restaurants or taverns to warm up and you'll be greeted with a smile!
Join us for the Holiday Parade of Lights, Saturday, December 3rd, 2022 at 5:30 pm!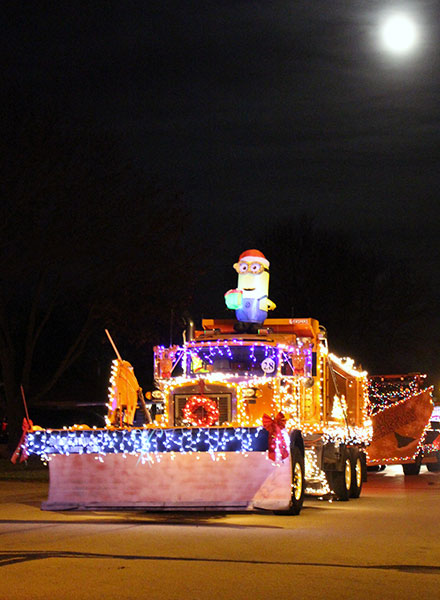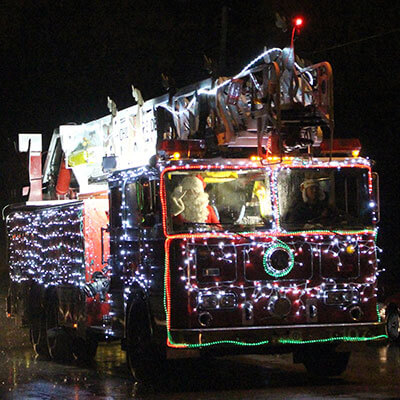 Chilton Holiday Parade Route
The Parade begins in downtown Chilton at E. Main St. and Adams St., proceeds west on E. Main St. to E. Grand St. (right), then west (right) on E. Grand St., across across Madison St. (Hwy 32/57), continuing on W. Grand St. N. State St. It turns south (left) on N. State St. to Washington St., then east (left) on Washington St., ending near the Chilton Fire Department (west of Madison Street).