Edward Jones Estate Planning Seminar
October 24, 2019 @ 4:00 pm - 6:00 pm
When it comes to your estate, even if you've taken no action at all, you have an estate plan. Your "default plan" may be determined by the laws of your state. Join us for our presentation Script Your Family's Future: Why You Need an Estate Plan. We'll discuss strategies you may want to consider when planning your estate, including:
How your assets are distributed to your family
Who will take care of your minor or special-needs children
Who will make medical or financial decisions for you if you can't make them for yourself
Panelists:
Andy King – Chilton Law Offices
Jim Sippel – Sippel Funeral Home
Kyle Bancroft – Reinl Accounting
**RSVP preferred as space is limited. A pizza buffet will be served. We hope you will join us. Please call 920-827-2308 by October 21st.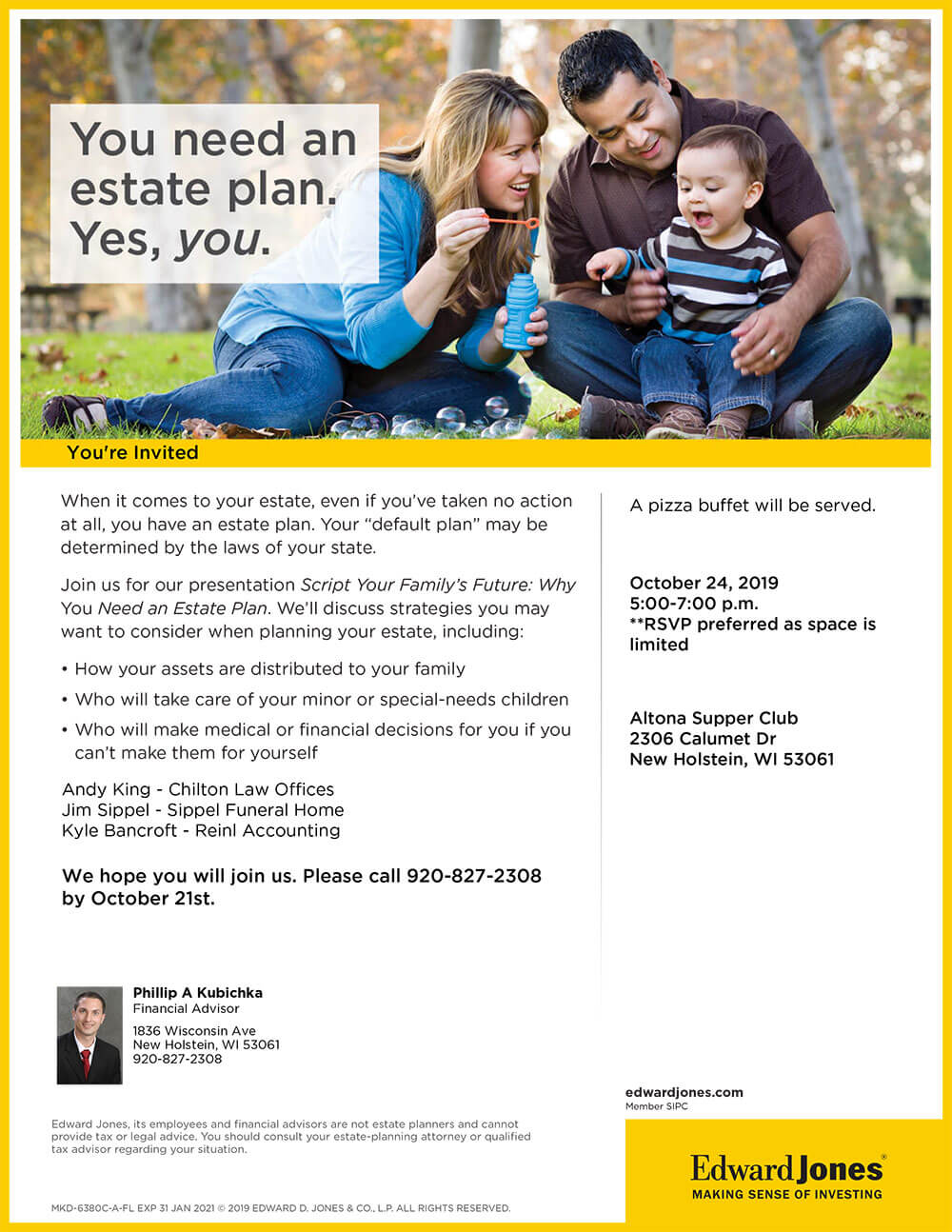 Edward Jones, its employees and financial advisors are not estate planners and cannot provide tax or legal advice. You should consult your estate-planning attorney or qualified tax advisor regarding your situation.