Every Business Should Have a Plan
Source: Focus On Calumet e-Newsletter 2/10/20 (shared with permission)
A key mission of Calumet County's Community Economic Development (CED) program is to support local entrepreneurs through partnerships that work with start-ups and business looking to expand or in transition. The CED has partnered with the Small Business Development Center (SBDC) at UW-Green Bay to bring opportunity to area entrepreneurs looking to start, expand, or transition their business.
SBDC business counselor, Ray York, is available to help Calumet County entrepreneurs. In addition to his role at the SBDC, Ray is President of York Estates, Inc., which owns The Rochester Inn, and sits on the Board of Directors for the Sheboygan Falls Chamber Main Street. Ray also has a strong economic development mindset and works for the Sheboygan County Economic Development Corporation.
"Ray York has a strong foundation of business skills and planning," according to Tara Carr, Director of the SBDC at UW-Green Bay. "He has a proven track record of assisting business owners in all phases, whether the entrepreneur is opening a business for the first time or is an existing business owner that wants to create a growth strategy or succession plan. The Small Business Development Center focuses on both business creation and retention, as small business is the driver of the economic growth of the local economy. Being informed, and creating a strategy, are the best ways that an entrepreneur can set themselves up for success."
"People have great ideas, and many have dreams of owning a business," Ray York said. "Guiding others, and providing a pathway for them to make informed decisions that will turn their ideas and dreams into a feasible and successful business, is my passion…from ideation, to strategic planning, and finally, with execution and driving positive results."
The county is happy to partner with Ray for the benefit of entrepreneurs and existing business owners in Calumet County. The county has been fortunate to partner with the SBDC for many years and that partnership has helped many business start-up, expansion, and transition projects in our communities. Entrepreneurs are always encouraged to reach out to Ray for business planning assistance.
According to Ray, "Calumet County has a strong entrepreneurial spirit, and the partnership among CED, the SBDC, and Calumet County entrepreneurs has created opportunity and brought millions of dollars in capital formation and many new businesses over the past few years.
Opportunity is a landmark of economic success and when Calumet County works together, we drive more success in our communities!
To register as an SBDC client and receive a no cost, confidential, business consulting session please follow this link. For more information about SBDC entrepreneurial services, please email sbdc@uwgb.edu or call 920-496-2117.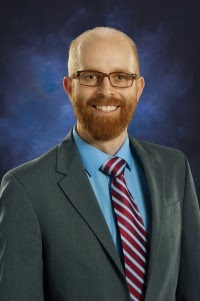 Calumet County Community Economic Development contact information:
Mary Kohrell, Community Economic Development Director
920-849-1680 | Email Mary Kohrell
Connie Leonhard, Program Assistant
920-849-1450 x4| Email Connie Leonhard